Gridcraft Patch 0.1.0
Hey everybody! It's patch day!
As described in our previous article regarding the new update format, we'll begin publishing major changes with patch notes. Any changes minor or major that affect gameplay will typically be reserved to the periodic patch notes and the in-game update that follows. Bugs and time sensitive fixes will still be applied instantly and noted in the changelog channel on discord, and will be included in the next patch note.
The management team is making this change because we believe this will help give stability to the community, and alleviate feelings of being left behind.
---
Let's get right into it! First off, our upcoming gameplay updates:
Hoppers will now transfer one item per proc. (Previously was 16)
-- This should fix player built hopper machines that rely on single item transfers.
Maximum amount of flight has been buffed from 45 minutes to 3 hours.
Fishing Deliveries now have a chance to grant a Fishing Key.
Made changes to detonate enchant to improve server performance. (You won't notice a difference.)
General performance improvements.
ENCOM Mall price decreases.
-- We won't list every minor change here, but notably the rarest vehicles will have their prices decreased drastically. I recommend checking out the broom and drill!
Added Shotgun to black market dealer.
Changed Money Printer max capacity. The following list first gives the money printed per cycle (4 hours) and then the amount of hours until the printer is max capacity. Full printers must be emptied before printing money again.

Coal: $14,400 made in 4 hours, 48 hours to fill.
Iron: $24,000 made in 4 hours, 24 hours to fill.
Gold: $45,600 made in 4 hours, 12 hours to fill.
Diamond: $67,200 made in 4 hours, 4 hours to fill.
Emerald: $84,000 made in 4 hours, 4 hours to fill.

Retiring Grid Crate to the vault. (Purchasble until 2/5/2021 @ Midnight EST)
Introduced the Valentines Crate! Available on 2/6/2021 @ 3:00PM EST.
Here's the bug fixes and time sensitive changes that we implemented this past week
- Disabled /withdraw.
- Disabled depositing player created bank notes effective 2/5/2021 @ Midnight EST.
- PvP is toggled off by default now.
-- Previously was toggled on by default to support lobby's old PvP Arena.
---
Valentines Crate!
Tomorrow, 2/6/2021 @ 3:00PM EST, we'll be releasing the Valentines Crate! This is a new exclusive seasonal animated crate that will be purchasable @ https://store.gridmc.io/category/seasonal-crates
This new crate will feature a heap of exclusive content. You'll have the opportunity to clad yourself in pink attire and weaponry, enjoy a delicious Valentines donut, or even dress up as a cat! That's not all, though: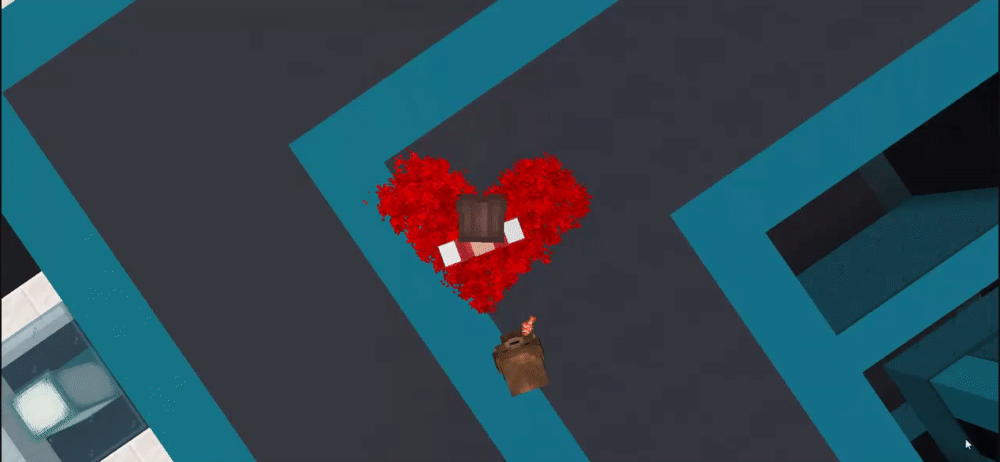 We're taking this opportunity to introduce proper cosmetics to Gridcraft! A Full Valentines load out would not be complete without hearts floating around your person and behind your arrows. Don't forget the cuddly Teddy Bear miniature!
So what are you eyeing? The pink armor? Your deep inner desires to be a cat? Let us know in our community discussion channels @ https://discord.gridmc.io/
The patch will go live at 5:30PM EST. There will be quick patch maintenace at 5:00PM EST to accomdate the new features.
Have a Good Day!